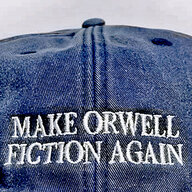 Joined

Apr 30, 2005
Messages

28,879
No, not IMO, b/c is NOT recognizable by the public. A Rolex yes!. A Lange no!.
DF, nobody gets to make up definitions for words, that suit their purposes - well Trump does that all the time.
Maybe politics damaging critical thinking is your problem.
There's nothing in this dictionary's definition of "brand" about, "recognized by the public".