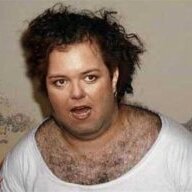 Joined

Apr 14, 2009
Messages

220
I've been doing a lot of reading and I'm still as lost as when I first started. This diamond stuff can be quite tricky. Here is a little background. I'm going to ask my beautiful girlfriend of one year to marry me. I've already picked out the band. It's 18k white gold and has .50 carats in the band. My search for a diamond has been frustrating. The good thing is the ring doesn't need a big diamond to compliment it. I've discussed it with others and it looks like .75 round diamond is what I need to set it off. The tricky part is finding the perfect blend of C's for my budget. I've narrowed it down to a few choices but I wouldn't mind a few opinions from experts as yourselves. Does this sound like a good choice per GIA?
Color - G
Clarity - VS1
Cut - Excellent
Characteristics - Crystal
Polish - Excellent
Symmetry - Excellent
Fluorescence - None
The price is 3k for the diamond alone.
I picked the best cut because I've heard that plays a huge role in brilliance. I've also heard the color is pretty negligible to the naked eye from "G" on up, hence the "G" pick ( same goes for the clarity choice). Can I do better with this price set in mind? Thanks for your time and help.
Oh yeah, this if off
Blue Nile
's website.