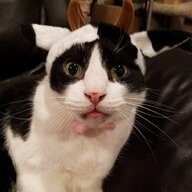 Joined

Sep 1, 2018
Messages

104
Sorry if this has been answered already. If so, just point me in the right direction and save your time.

I'm really new to this and everyone here seems so knowledgable. I am seeing people refer to jewelers, benches, CADs.... and I'm trying to figure out the behind the scenes steps that go into a piece. When I buy a piece at an art fair - usually the person designed it, created it, hand engraved it, set it all themselves. I've seen people on Instagram (Samantha Skelton in particular) showing them actually casting their creations or setting stones.

But when talking about someone like David Klass, are they like all the others who do it from start to finish? I know these jewelers come up with original drawings or drawings based on an inspiration/request, it's put into a cad program, presumably a mold is 3D printed next, but then are they also casting, setting the stones, hand chasing or engraving? Or is it a collaboration and a specialist does one main thing they're good at? Who/what is this mysterious "bench" people talk about? What is their actual role? Do any of these artists 3D print the metal components?

I'm not asking to diminish anyone's talent at all. I'm just so intrigued by the process and how an idea comes to life. I am artistic but super limited, like I could probably come up with a design but I know there's no way I could have the skills or patience to set pave stones.

Thanks for any insight and putting up with my questions!