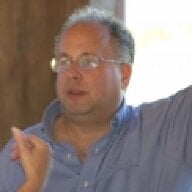 Joined

Jul 6, 2004
Messages

5,954
So, this is for Prosumers, vendors, & admin.
It used to be I would go on board to the "search by cut" tool, above under Resources, and select "Diamond Search," or it links here:
https://www.pricescope.com/diamond-search-results/
and I believe back then, at least for those vendors who generally
did
list their diamonds, including
WF
&
GOG
, most of their inventory would come up.
Now, most options presenting are from Eternity Diamonds. Nice to have these, but I'm confused about the others.
I did a test for the size: .9 - 1.1, G&H, VS2 & SI1. If you further constraing for HCA excellent, you severely limit what you can see to about 101 options. But, there seems to be more than the 7 showing now from
WF
at their own site, and there's a lot more seemingly from
JA
than their 7 showing, though I've never been able to figure out how they include their diamonds in this search engine (and I'm not sure Jim knows really either, g-d bless him). Now, two present from
GOG
, too.
It's still a helpful tool, but I guess it's become a sort of lousy resource to make recommendations from. Except for Eternity, and while theirs do not come with reflector images, the HCA is fully operable, and probably they may be the new low cost guy on the block...but as I'm not in the market right now, I haven't done a serious study of that.
Anyway, though you could never entirely do one stop shopping with that tool, I used to feel little remorse restricting recommendations to that one resource. But, now, that may be more of a disservice than otherwise.
Comments on this tool appreciated especially? Other thoughts, too, about best virtual practices for on-line shopping more than welcome.
Ira Z.