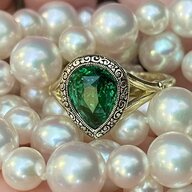 Joined

Mar 2, 2009
Messages

10,218
@bmfang

I'm glad you did. An exam isn't exactly romantic haha! I wonder how the guy would feel if his lover also tested him... not a recipe for a healthy relationship!!
Traditionally speaking, I think men worry women want them for money, and women worry men just want them for sex. Haha so I think the reverse "test" is when women have rules about withholding sex for X amount of time to see if the guy will still care enough to put the effort in.
And again, I think the same logic would apply that guys would probably be fine with it if it was reflecting of the woman's values/comfort etc, but not if it was clearly manipulative or a "test".
Doesn't matter what your gender is, "games" are a headache for everyone involved!