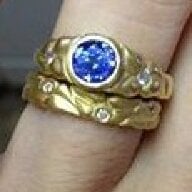 Joined

Jan 23, 2008
Messages

3,528
So,
Being bored as I usually am, I was searching many different things today. One of my google searches pulles up a bling bling blog for exceldiamonds.com
Here is the
linky
Now, I understand this is a blog...and that they have every right to do it...and I dont own either business, so I guess I really dont care...but I was wondering how the PS community feels about this whole thing?

I know PS is a resource for the community and to share experiences, etc. but I''m kinda baffled that some of the threads are being used to perhaps sway or not to sway sales from/to vendors. Like I said, I''m not upset...just a little taken back.
So, i figured I''d point it out to ya''ll and ask how YOU feel about it. What your reactions are.
Is it right? Wrong? Doesn''t matter? I''m just wondering!