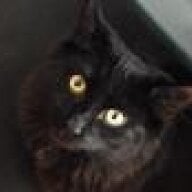 Joined

Apr 25, 2008
Messages

11,073
Ok, this whole "Opening up emotionally" term is bugging the crap out of me.
I've had a recent falling out with an on again/off again friend of 20 years. I won't get into details (unless you're curious), but we're no longer friends. She claims I never "Open up emotionally" to her.
I'm not keen on this term. I don't get it. I'm not the kind of girl who gabs on the phone with you for 3 hours hearing the minutiae of your day. I don't cry on your shoulder, and rarely do people other than FF see me cry, or get emotional. I do that because I want friendships to be FUN... I don't like dragging my friends down with my little daily stressors or boyfriend problems (not that I have them anymore, but, yanno... girl talk

). I leave all the whining to you PSers! Haha. I'm better friends with guys. We can joke around, have a beer, and be stupid. No pressure.
I am, however, straightforward with friends. I tell them when I'm pissed off, or if there is a problem. Isn't this opening up?
I listen to my friends. I've been told by more than one that I should be a social worker or counselor, so are they getting upset that they share with me, but not me with them? I don't necessarily feel like I have much to share, my life is pretty stable.
Do you find it hard to be friends with someone who never "opens up?" What defines "opening up?" How do I do this? My friends, mom, and brother ALL say I'm closed off and inaccesible.
HOW do I fix this? What am I doing wrong? I'm really frustrated because I don't know what to say to people to make them think I'm connecting with them.
ETA: Sorry if this post is scattered and confusing. I'm not sure how to word it exactly. Let me know if something in unclear/confusing/ridiculous.