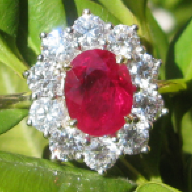 Joined

Aug 15, 2004
Messages

5,537
When you have a couple of stones and ideas to go with them, but you only have one "pile" of money, how do you decide which project to begin?
Is it based on which stone is the most valuable? Which setting is the most costly?
It seems as if when I have money, it burns a hole in my account and I must commit it to something right away or risk spending it here or there on little sparklies that catch my eye. I'm wondering how others go about their decision making.