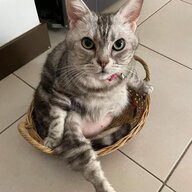 Joined

May 4, 2021
Messages

35
Hi everyone! Lurking around while I recover from vaccine side effects. Got a ruby query for the community!

First off, has anyone transacted with @spectaculargem (Instagram) / "Red Star Gem" (website in their IG bio) before?

I was offered a pretty 2 ct ruby for a good price, but I don't know if it's too good to be true. The vendor says the ruby is unheated and untreated, but I'm not sure about that last bit. Does it look filled to you? Any other red flags I need to check out? They said the ruby will come with a certificate from "American International GemLab"—the favourite, not-really-the-legit-AIG-lab lab that most Thailand-based vendors send gems to.


Thoughts? How much should a gem like this cost? Am I being swindled lol?

Thank you in advance!