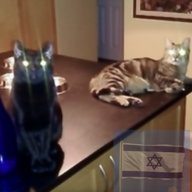 Joined

Jun 8, 2008
Messages

52,232
I'm sure there is a thread about this already but I don't think there is a recent one and we have lots of new members and also I am sure many of us have forgotten the stories already shared so I would love to hear them again.
How did you meet your SO?
Was it love at first sight?
When did you know it was for real?
What ways did your SO show he/she was a keeper? And vice versa.
What almost (if anything) broke you up?
What made you realize this was forever or at least forever right now?
Etc.
Please feel free to write as much as you want to share. I bet lots of PSers would enjoy hearing about this. Thank you for sharing!