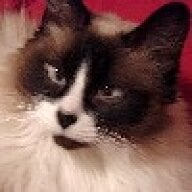 Joined

Feb 28, 2007
Messages

2,146
Date:

3/3/2007 5:50:10 PM

Author:

KimberlyH

Date:

3/3/2007 4:38:30 PM

Author:

omieluv

Date:

3/1/2007 6:18:31 PM

Author:

KimberlyH

Date: 3/1/2007 5:34:20 PM

Author: omieluv

I was raised in a suburb right outside of Chicago and currently work in the Loop. The city is great, food and culture is everywhere. Parking is of course terrible, but if you get the hang of the train and do not mind walking, you should be fine. As for the people, it really depends. I think we are more warm than some cities, but that is starting to change. In fact, I was talking with a woman who was born in Chicago, moved to New York for 10 years and moved back. She could not believe how much Chicago has changed, in that is starting to slowly morph into New York. This was her opinion of course. She said we are not New York''s twin, but she could see some patterns starting to emerge.


The public schools in the city are not so good, so definitely a private school is a must. I live in a suburb, which is about a 15 minute train ride away from the city where the schools are pretty solid. In fact, many young people who love the city end up moving to this suburb when they have kids because of the proximity to the city and for the school system.


Moving from where you live to Chicago will be a change, that''s for sure! I went to school in Tampa to escape to nicer weather. While the weather was nicer, the city did not give me the ''Chicago'' feel I was used to, so I did not relocate there on a permanent basis.


As for your family, you will miss them. You are just going to have to relocate here to know for sure...

Thanks for the info, omie. The culture is what we love so much about the city, from the zoo to the parks to the museums to the theatre to the amazing food, all of the things we love are there, and the feeling we get when we visit, which is quite frequently, is that we are ''home'' in many ways. We have explored so much of the city itself, the suburbs is one of the few places we haven''t managed to visit. And we take public transport, we''ve even ridden the buses, while we''re there. And have become quite familiar with the L, or is it el? This is quite different from the sprawling CA lifestyle where everyone owns a car and we both enjoy it so.

DH would actually prefer to live in the city if we move, which is quite opposite of what he usually prefers, while I am much more a city gal so I that aspect would be right up my alley. He and I both are just in love with Chicago.

I can see the comparison to NYC to some degree, and I love it there as well, but there are some major differences in the vibes the two cities give off.

Yes, it is the ''L'' however, I must warn you that our ''L'' is nothing like the subway system of NYC. If you are going to live and work in the Loop, you will be fine, but sometimes it can get tricky. For me, it works out fine b/c I live in a suburb where I have access to the L, making my trip to work a breeze. While you do not need a car, many of my friends in the city have one, b/c they also like getting out of the city to visit friends/family living further out.

We would definitely have a car, but we would only need one, which would be nice. Thanks again for sharing such great info, omie.
Not a problem, always glad to help. If my bf and I end up living where I live now, we will only need 1 car as well.