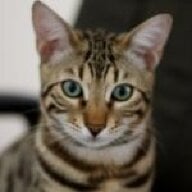 Joined

Jun 4, 2008
Messages

6,893
Date:

2/3/2009 4:27:06 PM

Author:

cinnamon013

Date: 2/3/2009 2:54:38 PM

Author: Brown.Eyed.Girl



Ohh I see. Hmm I don''t think I''ve ever seen that before - it could look really gorgeous! Do you have any example pics?

No, but I''m going to start hunting tonight!
Awesome! I hope you find some great examples! I like InnerKitten''s idea of engraving too - that would be really pretty!