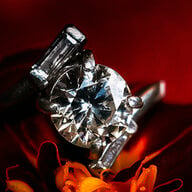 Joined

Jun 27, 2020
Messages

238
I'm having an alternating gold rose and bezeled 3mm diamond band made by David Klass.
I really need help deciding which profile might be "nicer". I can see pros and cons in both.
A) Everything on the same level plane as in attachment #1.
or
B) The roses set slightly lower than the alternating bezels as in attachment #2.
There will be engraved leaves on the bezels. Plus milgrain on the bezels.
Does anyone have a photo example of what a high/low design looks like in real life? Would the recessed roses look odd? Or would it be an interesting design element?
Same Level
\.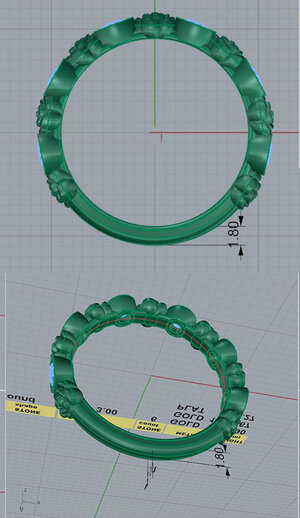 Higher/Lower