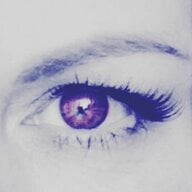 Joined

Dec 30, 2006
Messages

12,586
There is a heading on the Tiffany website called 'Beware of hidden flaws'.
There are loads of different 'dangers' for want of a better word and one of them is Enhancements. They talk about laser drilled diamonds, heat treatment and augmentation (which I thought meant a boob job but there you go!).
How can I tell that a diamond I buy has not been interfered with? Obviously I could ask the vendor but is it possible to tell by looking under a loupe and also how does it affect the diamond with regard to possible problems later on.
Also, if a vendor has an upgrade promise and they get a diamond back that is slightly chipped or whatever - would they do any of the above before they sell it back to a customer?
I have to say that although I promised you some stupid questions - this one looks a bit of a good one to me!
Thankyooo
Maisie