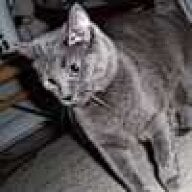 Joined

Jan 17, 2007
Messages

1,154
ETA: hope the pictures are fixed now -- pls let me know if you can't see them!
These pictures aren't great, but it gives an idea. The wax was actually modified just slightly after most of these pics were taken (thats why the wax looks discolored in one pic) to narrow the width right under the stone -- just a little more streamlined. I couldn't get a good shot of the side of the shank -- it has a twist in it, which is what I really wanted. The whole thing looks rather tall, esp. with the stone in it, since it is actually sitting on top of the prongs, rather than being set into them. Also, the jeweler wouldn't let me put the wax all the way on b/c it is rather delicate, and I think the extra space (b/c it is not all the way on) makes it look even taller. It should (I hope!) look much more proportionate once it is set and all the way on (can't wait!). Plus it seems the consensus is that the wax is slightly larger than the final product after polishing, etc. The ring is a size 6 and the stone is 1.32 ct G SI1.
I had terrible trouble taking jewelry pictures -- I have a digital camera, and I don't know that it has the fancy settings that people referred to in the threads on photography (macro? aperature? huh??). Maybe I need to dig up the manual.
I also found a pair of gold buttercup-set diamond studs that belonged to my great aunt. The stones don't look to be the best cut, but you can't beat free!! And the antique setting makes the little stones (approx. 1 point each, according to my jeweler) look much bigger and sparkle much more b/c they get more light from the sides/underneath since they are up so high. I couldn't for the life of me get a good picture of them -- it all came out like shiny blobs. Ugh.