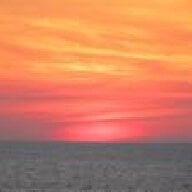 Joined

Sep 16, 2009
Messages

2,328
I'm in an awkward situation and I don't really know what to do.
DH's parents are both in serious debt and have absolutely no retirement savings. Its fair to say that they are horrible with money. DH's dad makes about $90k per year, but has over $50k in debt. DH's mom doesn't make that much, but she sold DH's childhood home about 5 years ago for $430k (she originally payed $80k back in the 70's). Right now they are both struggling financially and DH wants to help them out.
I don't.
In my opinion, they got themselves in to their respective situations, and they're not doing anything to change it. DH's mom bought a 2400 square foot home in an expensive part of the UK when prices were booming. She has since bought a brand new mini cooper with all of the add ons, and has gone on extended holiday in Turkey and in Italy (2 different trips...3 weeks each). His father buys atv's, snowmobiles, boats etc. There are 3 cars in his household for 2 people. It also doesn't help that DH's stepmom buys several things online per day and has every electronic gadget ever made. Last time I was over she was showing off her new ipad and her kindle. She already has a Sony reader, an HP tablet, and a nook. Her credit cards were lined up next to her laptop and there were 20+ FedEx boxes stacked up in the back room

We're going to visit FIL and Step-MIL today so that got me thinking about it. DH has mentioned giving his Dad and Mom $10k each to help them pay down some of their higher interest credit cards. While we could do it, we have student loans and our second car is acting up and might need to be replaced soon. Sure its greedy, but hey, its my money too! I also worry that they would just spend it all on fancy new stuff.
This is all the more confusing because my parents have a large retirement savings and no debt. Until recently, they didn't make much more than DH's family, but they also don't have a lot of status symbols. I feel that they did the responsible thing, so now they're rewarded. I also know that my dad would never ever accept money from me. It seems really odd to me that DH's parents have hinted that they want it.
Your thoughts? Has anyone helped out their parents financially, and if so, how did it affect your relationship?