Joined

May 7, 2015
Messages

22
Hi everyone, I was hoping to get some advice on my fiancee's wedding band since everyone was so helpful when I was originally looking for advice on her engagement ring.
Anyways, I know she wants her band to be worn on the same finger as the engagement ring and she doesn't want a plain platinum band. What would be some examples you would recommend that would go well with her current ring? She has VERY small fingers (size 4.5). Budget would be under $2,000.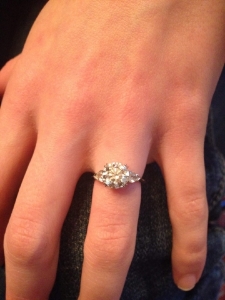 The engagement ring was done by Leon Mege and while it was probably a bit pricier than what I could have gotten elsewhere, I had absolutely no problem working with him. However, for the band I'm not sure if I will be in his price range.
Any suggestions would be great. Thanks!