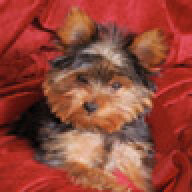 Joined

Mar 17, 2009
Messages

2
Hello,
This is my first posting and I wanted to thank Chrono for convincing me that this would be the perfect forum to ask for help as to what to do with a stone that I have, she is very knowledgeable on this subject and I trust her judgment.
On with the fun stuff. I got this stone as an annivery gift, and need some help on how to set it. What do you ladies think I should do with this stone?
Some things to keep in mind… I don't care for halos and I would like a somewhat simple setting to show off the beauty of the stone. The stone is a Umba Sapphire/Ruby, untreated, and weighs 2.96 ct.
I wanted to wish Chrono a belated Happy Birthday sorry I didn't post sooner I didn't realize that it would take a while to get an activation code.