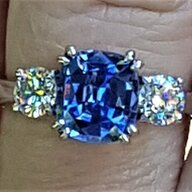 Joined

Apr 5, 2012
Messages

525
I should be taking delivery of my new scissor cut/ crisscut elongated cushion tomorrow. Here is a photo and the ASET image.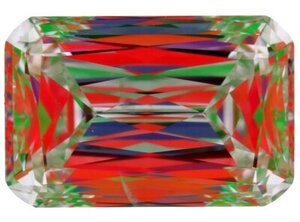 Im probably jumping ahead because I still need to make sure I'm happy with it in person, but in the meantime I've been thinking about setting options. I'm hoping to make a 3 stone ring in platinum and have found some options for different side stone shapes with various facet patterns that I hope will complement the centre stone. I'm going to end up having to take a leap of faith and order the side stones (from abroad) without having seen them in person next to my stone, so I'm trying to understand how they could each work with my stone stone.
I decided to make a scale drawing of my stone together with some side stone options I have identified to see how they look. My drawing skills aren't great, but the dimensions are accurate for all the layouts, including the scale on the shank to get an idea of "finger coverage".
The side stone options I have found in order are: tycoon trapezoids, step cut cadillacs, emerald cuts and step cut trapezoids.
I am trying to achieve:
Good balance of proportions/ shape of side stones to centre stone
Facet pattern of side stones to complement facet pattern of centre diamond
Side diamonds to be bright enough to hold their own against the great light performance from the centre diamond
Good finger coverage (I might add some pave diamonds to the the shank for extra sparkle)
Option 1: tycoon trapezoids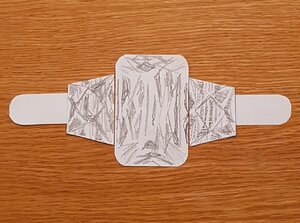 Option 2: Step Cut cadillacs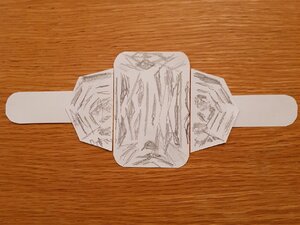 Option 3: Emerald cuts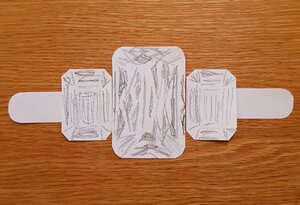 Option 4: step cut traps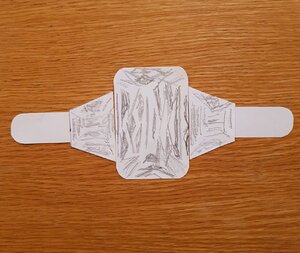 I think I have narrowed it down to 3 favourites

and I would love to hear everybody's opinions on which are their favourite of the options, and why.