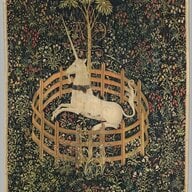 Joined

Sep 13, 2019
Messages

5,051
I got the report today. Rather limited in scope it seems. However, chatting with the appraiser I got a little more info. Most of the stones are Colombian or Russian—they couldn't say for sure which origin. A few are Zambian/Brazilian. My best guess is that this bracelet was restored with modern stones—Zambian emeralds are a more recent discovery. Treatment mild to moderate.

The good news is how well the stones match.

Now I need to consider if more testing is what I want to do. And what would I do with the info? Replace the non-Colombian stones? Might be too much to hope for.
I'd personally leave it fully intact. Part of the charm of this piece is that the stones have different origins but are exquisite matches - it's an antique piece which makes it all the more special.
I'm not necessarily a purist that feels that antiques cannot be modified, but in this case I think you've got an amazing piece and trying to improve on it would have diminishing returns