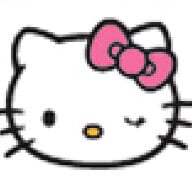 Joined

Feb 24, 2009
Messages

214
Does anyone know if Tiffany replaces loose melee stones? It is included when I make the purchase or would I have to buy their insurance to be covered? Can they replace it on-site or do they send it off?
I'm looking for an eternity band and am leaning towards the Tiffany Metro (but am open to similar bands if you'd provide me some links

) because if I ever lose a stone, I can walk into a store as compared to an online vendor.
Has this happened to anyone who purchased online? Did you go with a local jeweler? How much does it usually cost to replace melees if say I couldn't find the missing/loose melee stone or did you send it back to the online vendor you purchased it from to be reset? What's the process and was it process hard?
What do you gals (and or guys, if any
) think? Should I save myself the hassle and buy locally? Thanks in advance!