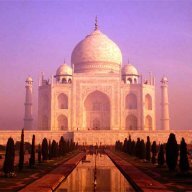 Joined

Jun 29, 2006
Messages

227
my mom has a 4 prong "tiffany-style" RB solitaire engagement ring that was made of silver. she broke two prongs on it the other day cleaning and had to have the ring cut off to remove it before the stone fell out. i have a few questions:

what is the cheapest 4 prong white metal solitaire for a RB (<0.5 ct) and where can she get it? i saw a few at PS vendors for about $225 that were white gold....but wanted to know if that was the cheapest option.

will a white gold ring look different (noticeably) from the silver band she has? i''m guessing it will appear slightly more yellow - but does anyone know for sure? she doesn''t want to get rid of the silver wedding band b/c of the sentimental attachment she has to it and the fact that it would have to be cut off. it hasn''t left her hand in 40 years. but she''d like the set to match.

is there any place that will make a 4 prong silver solitaire setting like she has already?

would it be possible just to repair the ring that was cut off, resize it larger, and fix the two damaged prongs? what options would she have for that? would the cost be comparable to that of buying a new white gold setting? if at all possible she''d like to salvage the engagement ring she has for the same reasons she wants to keep the band.

i mentioned something to her about getting a new set since my dad would be happy to do it for her and they''ve been married for 40 years (seems like a significant milestone). but she wants exactly what she has now if it can be saved.

thanks for your help!