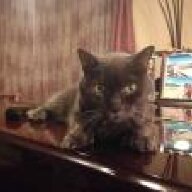 Joined

Apr 26, 2016
Messages

85
Hi everyone,
I've been lurking on this forum for several weeks and learning a TON about old European cut diamonds (thanks!). I'm looking for a diamond to put in a custom setting and am hoping that all of you can help me. I found a few sellers on EBay who seem to have good reviews but I am a little wary of using EBay for such a large purchase. I would be OK with a round brilliant as well, but prefer the older cut.
My budget for the diamond alone is approximately $4000-4500. I would LOVE to be at or above 1.00 carats, especially if I could get near 7.00mm in diameter (although I realize this is unlikely). I prefer something that will not show warmth when set in 14K WG and want something that is 100% eye clean (I'm thinking I-SI2 or I-SI or above).
I recently found an 1.45ct I-SI2 graded by EGL-USA for $4995 but am concerned about the "fair" symmetry grading that it received. I have asked the seller for more detailed photographs but for now only have the EGL-USA report.
Links to settings I will be creating a hybrid out of are below. I'll be keeping the crown/shoulders of the Sculpted crescent with the diamond accents on the side profile of the band of the petite crescent.
http://www.tacori.com/59-2rd65
http://www.tacori.com/ht254715rd65
Thank you so much in advance for your help!
Sherry