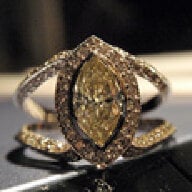 Joined

Mar 5, 2009
Messages

743
I need a little PS help because I know less than nothing about watches.
My Dad purchased a Seiko automatic watch in 1960/1970 while stationed in the Phillipines during the Vietnam war. This watch as been around the world and back with him and it holds alot of sentimental value. I can't remember a day in my entire life that he has not worn this watch.
Last year the face of the watch slipped. The 12 is now at the 1 position. The watch is also showing 40 years of wear and tear. The crystal and the case are fairly scratched up. Dad took the watch to a local jeweler who said he could fix the watch, but after 6 months my dad demanded the watch back unrepaired. The jeweler was stumped because the watch suddenly stopped running and he did not know how to get it running again. Obviously this guy is not qualified to touch watches.
I am looking for a qualified person to repair and appraise the watch in the Houston area. I am hoping to surprise him with a repaired watch for Christmas.
I will try and attach pics of the face and back of the case.
Thanks!