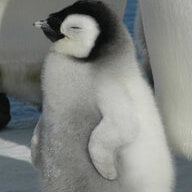 Joined

Dec 19, 2014
Messages

3,811
Hi All and Happy New Year!
Long time follower here, but this is my first official post.

Today marks two things - 3 months since I married the love of my life and 1 month since my wedding and engagement rings were stolen
I could have never imagined how miserable life would be without those little sparklers, so I am in the market looking for a new sparky best friend. My first set was truly unique and irreplaceable - my husband presented me with a lovely Art Deco vintage ring. The main stone was damaged and
BGD
did the most amazing transformation - I got to enjoy a super ideal brilliant cut diamond/H/VS1. I also had a very simple and thin vintage wedding band to go with it. Picture of my stolen engagement ring: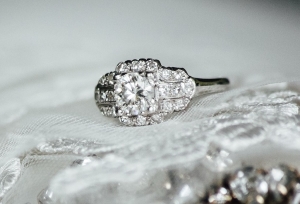 I love, love vintage rings and one day I will have a new addition, or perhaps will reunite with my first love, but today I am looking for something different and also something that would not continue to remind me of my loss.
I have my eyes set on this lovely
BGD
Signature Cushion Cut diamond, and I wanted to see what y'all think of it!
Shape:
BGD
Signature Cushion
Carat: 1.556
Color: J (
BGD
indicated that it faces up whiter)
Clarity: SI2 (
BGD
indicated that the stone is eye-clean)
Light performance/Cut/Polish/Symmetry: Ideal
Table: 59.6%
Depth: 60.3%
Crown: 14.3%
Pav Angle: 40.8%
Pavillion: 44.2%
http://www.briangavindiamonds.com/diamonds/diamond-details/1.556-j-si2-cushion-diamond-ags-104084004002#!prettyPhoto
[gallery2]/0/
I love the look of the cushion cut paired with the brilliance of a round cut. What do you guys think - yay or nay?
Additionally, I am having a really hard time choosing a setting for it - I always loved pave stones and halos and more intricate designs but recently I have been finding myself drawn to solitaires. I like their classic look and how versatile they are (stacker fan here). So I am currently between the below settings, but any recommendations are welcome!
BGD
Elegance - classy Cartier 1895 inspired setting - I tried a Cartier ring and I liked the look of the setting very much
http://m.briangavindiamonds.com/engagement-rings/elegance-18k-white-gold-5415w18
BGD
Ashleigh - also elegant setting and a bit more budget friendly, I also like the little peak-a-boo diamond
http://m.briangavindiamonds.com/engagement-rings/solitaire/ashleigh-14k-white-gold-5853w14
BGD
Legera - I like the feminine and delicate look of this setting, but I am not sure if I will be able to pair it with different bands without "overtaking" the center diamond or without looking too "cookie cutter-ish"
http://m.briangavindiamonds.com/engagement-rings/pave-and-side-stones/legera-pave-platinum-5861p
Custom Split Shank Pave setting - something similar to
BGD
Split Shank Truth, but slightly less open and a bit more delicate.
http://m.briangavindiamonds.com/engagement-rings/pave-and-side-stones/split-shank-truth-platinum-5665p
I wear a size 5.25-5.5 and I wI'll be looking for a setting in white gold or platinum.
I will greatly appreciate all and any help that may be provided!
Thanks in advance!