Ugh, gems are so hard to photograph accurately. Anyway, I just got this peridot and am debating if I should keep it. I like the color okay but not the cut, especially the window. It was a little under $400 with shipping and is little under 6 carats.
I'm wondering if it would be worth it to get it recut. Does anyone know about what that would cost? Also, if a recut would decrease the circumference very much?
And I wonder if it's even very feasible to send it back. I don't think I've ever returned anything to Thailand before so I have no idea if their mail service is reliable or not. Thoughts?
Also, what I have/had in mind for it is something like the second photo below, with the surrounding stones to be lab diamonds or yellow/green mali garnets or other. I would also appreciate input on the surrounding stones in case I keep the peridot. I'm thinking of a summery, casual lemon-lime look.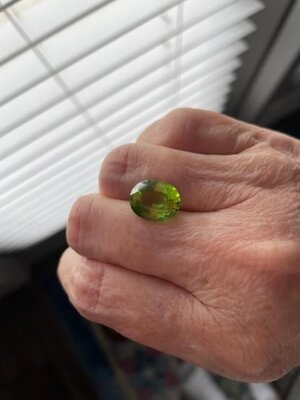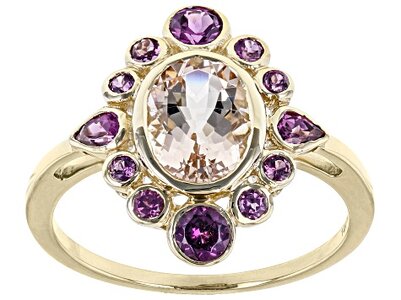 Last edited: