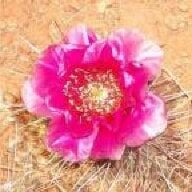 Joined

Jan 6, 2016
Messages

239
I'm getting married very soon (in June), and am looking for an emerald and yellow gold, earring & necklace/pendant set for my wedding jewelry...just wondering if anyone had seen anything good lately? My budget is around $2k. I would go a little higher for something really special.
I have been talking with Sally at HOW but she wasn't able to find the "neon" green stones that I wanted at this time...I'm attaching a pic of the stones she did find, and would appreciate some feedback on what you think about the stones. I was hoping for the brighter kind, but maybe these are nice...not sure about the cutting...I'm not committed to buying them, but time is running short!
I have a strapless dress and lots of "room" to fill in my neck/chest area, so nothing too small...
Thanks in advance for any leads or advice!