Just received my ring today. Am extremely excited that the diamonds are so sparkly and how delicate the setting is.
However, I am quite upset that my square hearts and arrows do not line up perfectly with the ring band. It seems somehow twisted at an angle and it bothers me. Should I be upset? Is this normal?
It's the Novela setting with the Quadex stone from
BGD
.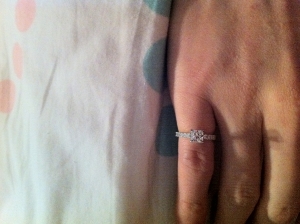 I do not live in the US. Is it worth sending the ring back because of this?
Please advice!