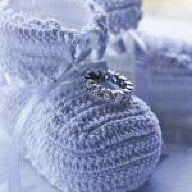 Joined

Nov 3, 2009
Messages

963
Hi all!

I'd like some feedback/advice/thoughts on changing my cushion halo to a bezel/3 stone ring. I want to mix 4 different rings into one but want to make sure it'll be lovely and not look like a hodgepodge mess.
Maytal Hannah made the halo setting for my 2.9 carat antique cushion from OWD and I've adored it for years. I really thought it would be my forever setting. But over the last year or so, I've been getting the itch to change the setting.
After seeing
@KristyDarling
fabulous 3 stone reset last night, I decided to take the plunge and reset my halo!
KD's FAB reset:
https://www.pricescope.com/communit...ntique-cushion-ring-by-mark-t-and-cvb.252112/
I've always adored Rika's Single Stone engraved bezel halo. Here's Rika's thread:
https://www.pricescope.com/communit...lor-antique-cushion-from-single-stone.194635/
But after seeing KristyDarling's 3 stone reset, I knew I HAD to incorporate cushion side stones somehow. So I'm thinking of an engraved hex bezel like Rika's but with 3 cushions like KDs.
I figured it would take months to find a good matching pair of side stones.
Then I saw
@yssie
thread on her STUNNER 6 carat OEC earrings from Ivy & Rose and decided to check out their site.
Yssie's thread:
https://www.pricescope.com/communit...c-double-drops-from-ivy-rose-and-sako.267798/
I was browsing their loose stones and getting sleepy - it was way past my bedtime. I almost closed my phone but decided to check out one more page of loose stones. That's when I found a PERFECT MATCHING PAIR of antique cushions for my center stone!
This 2.06ct pair of impeccably cut cushion brilliant diamonds is exceptionally clean and cut with ideal proportions for fantastic light performance! As cushion brilliants, the diamonds' sparkle is bright and well defined rather than the crushed ice look commonly found in modern cushion cuts. The...
ivyandrose.com
My stone is L/VSI - these are K/VSI and a very similar outline and pattern to my cushion! I couldn't believe it! From deciding on a 3 stone reset to finding the perfect side stones took all of 20 minutes. I ordered them right away - they'll be here Tuesday.
Pics of my 2.9 carat cushion and the 2.06 pair of cushion side stones. My cushion is approx 9x8.5 and the side stones are approx 6.3x6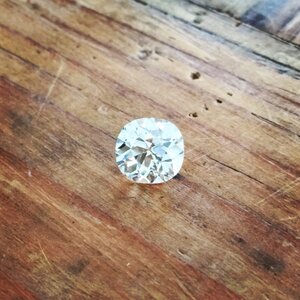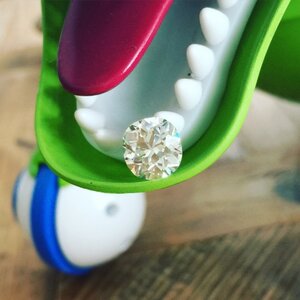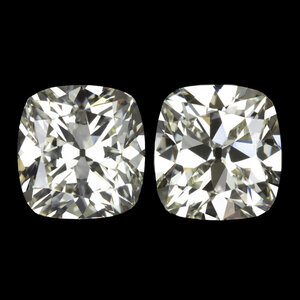 I feel pretty confident that an engraved bezel like Rika's and 1 carat cushion side stones like KristyDarling's will look lovely. I'm just not sure how to have to side stones set.... Like KD's or maybe bezel them?
Here are Rika, KD and another CVB design that are my inspiration. Also are SS rings I've had saved for YEARS. Oh- I plan to have CVB make the ring.
Single Stone: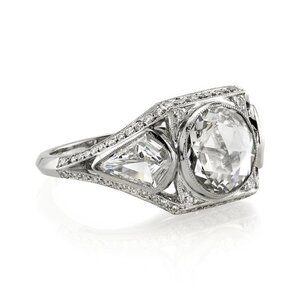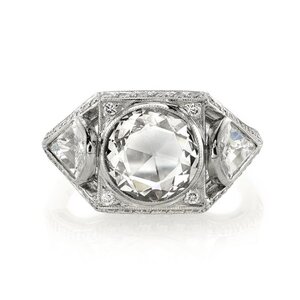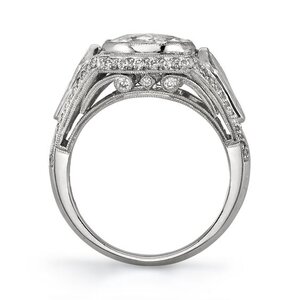 CVB design on her IG: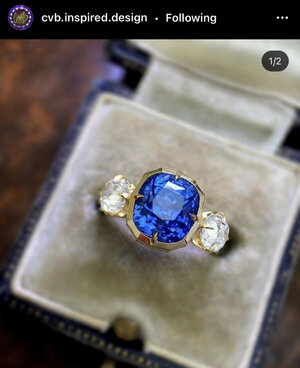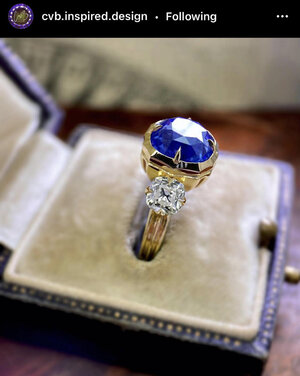 KristyDarling's CVB 3 stone with cushions of similar proportion to mine: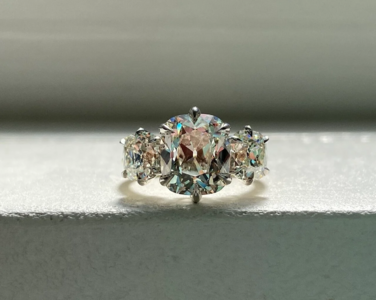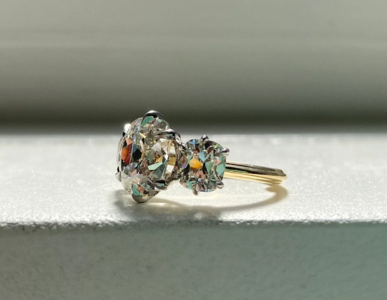 Rika's Single Stone: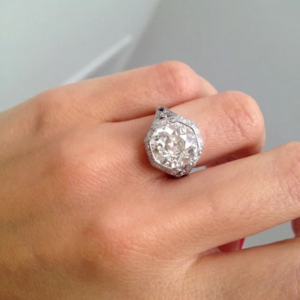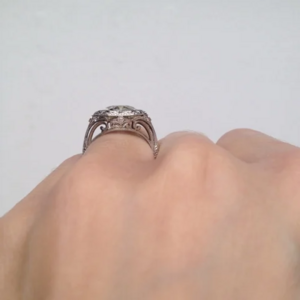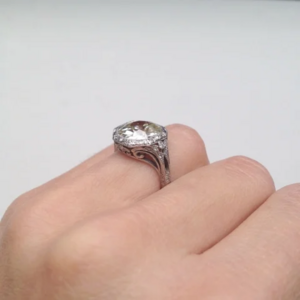 Thoughts or advice on how to set the side stones would be MUCH appreciated! (I like the gallery on the first Single Stone ring.)
TIA!!!