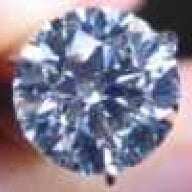 Joined

Nov 29, 2006
Messages

804
Now, that the diamond (1.24 carat) is going to be on its way for my inspection, I am starting to think about settings. Initially, I wanted just a simple platinum or WG setting, nothing fancy and because my finers are super skinny (size 4.5) I need something more delicate. And I feel guilty enough that this amazing man is voluntarily spending his hard earned savings on a e-ring for me and didn''t want him to spend any more money than necessary.
However, within a day of looking at rings, my boyfriend hinted that he wasn''t thrilled with the basic platinum settings I was looking at . . . I was pleasantly surprised that he actually had an opinion on this . . . he usually never has opinions about stuff like this, he is very reserved and it is unusual for him to even notice stuff like settings . . . My heart was not and is not set on a simple band and so actually having him give an opinion and say he prefers something over another is thrilling !!!
So, we began looking at more fancy settings. We found that we don''t like side stones but instead prefer small unintrusive diamonds set into the band itself. Moreover, I dislike lots of little prongs so the diamonds in the setting have be burnished or channel set or any other similar setting that avoids all those little prongs. I also DON''T want an antique look but rather a very "minimalist: setting that still makes him happy.
I found that I like Scott Kay and Verragio setting . . . both of those designers are out of my price range however, so I am hoping
WF
can custom make a setting in our budget. However, I would like to give them something idea what I like . . .
Finally, my question . . . given the above specifications post the setting you think would best fit all the things I mentioned above . . . I''d love to see what you guys come up with . . .