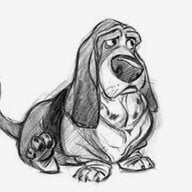 Joined

Oct 7, 2015
Messages

597
I've fallen in love with a diamond pendant I tried on IRL ...then while checking it against others online re quality and price etc...I've found another totally different pre loved one and now I'm bemused! Any help would be greatly appreciated....though I fear if they are just 'different breeds' it may come down to cost and/or personal preference ultimately! By the way I'm UK based, so don't want to have to import etc otherwise I would probably go for the Barbara by BrianGavin etc as I've seen lovely ones here
The first is a modern RBC certified G VS2 0.50ct Ex/VG/VG but with Strong Fluorescence, bezel set in 18ct White gold. I saw this one in an independent jewellers window, it has been made by the owner, I tried it on and it's lovely, looks good on me, twinkles beautifully ( under jewellers lighting, haven't taken it outside yet but will ask to do so).
Loved it on me and the shop assistant, then when I saw the certificate I'm now concerned about Strong Fluorescence! No sign of a haze or milkiness but possibly a little 'oily' looking, I've been reading around but I'm not sure I fully understand the implications, if any, of Fluorescence.
The other I've only seen on line, though I have communicated with the seller, it much more individual, has an older look to it overall and does cost more but.. Its an uncertified Old Mine Cut H/I SI1 Eyeclean diamond @ 0.90cts set in Platinum.
I'm sorry I've not got any photos of the modern one and I don't want to risk the Old Mine Cut by posting its image etc while I decide, sorry!
How do I decide between the two?!
One is modern and I've tried it on and it looks lovely to me, also it's got a Cert but STRONG Fluorescence. While the other is characterful and larger but not as white or clean and it's unknown about the Fluorescence though I could ask, but I've never seen it in person. Unfortunately I can't afford to buy both and judge them side by side! Help....please!