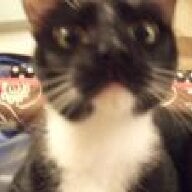 Joined

Jun 3, 2011
Messages

210
Have any of you ever kept changing your mind in picking a setting? I mean - changed it from day to day? I recently purchased a beautiful 1.66 L SI1 AVC and I just can't seem to pick which direction I should go in. I am starting to feel like a politician flip-flopping on big issues
I have seen so many beautiful rings on this site for inspiration. I especially love all of the beautiful French Cut diamond settings that have been displayed on this site. But, I also am drawn to elegant solitaire settings.
I sent my AVC off to VC last week. He just informed me that he received the stone and now he is just patiently waiting for me to make up my mind. I was zeroing in on a uniform width channel set band with French Cuts diamonds, milgrain edges etc. Now that I actually have to make a decision, I keep looking at beautiful simple solitaire settings with a little Edwardian flair to them. I keep thinking to myself that maybe the AVC needs to be the thing to shine the most for me. I also wonder with my somewhat casual lifestyle if an elaborate setting would be over the top for me.
I guess my questions for all of you are ...
1. Did any of you go for a more elaborate setting and then live to regret it so to speak? or vice versa?
2. Do you think my money would be better spent on an elegant solitaire now that I can add a band to later? (if I go for the french cut one I would not wear a band).
3. How did you all finally make a decision?
I am so confused.
Here is a picture of the AVC I purchased