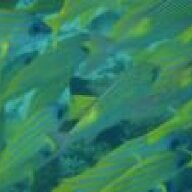 Joined

Dec 1, 2010
Messages

280
Hi all!
The time has come for me to get my e-ring, my fiance is ready to pull the trigger
We have already planned to Cartier on Saturday afternoon but I would like to know if some Pricescopers have any experience with their e-ring? I already own several of their pieces but I still wonder about their diamonds.
All their diamonds are GIA certified and on their documentation they specify that cut is the most important of the 4 C's - still their diamonds can be Excellent or Very Good cut. And the last time I went to check their different designs I noticed one of their Ballerine rings that looked kind of dull. I assumed it had not been cleaned properly but asked np question as I was not ready to buy that ring, and I can't stop thinking about it.
Of course I will be there with my fiance to pick the ring so I will make sure that it's extra-sparkly but it bothers me a bit that I may not end with an Excellent cut in case there is none available with the specs that I want (H VS1/VS2, 0.9 to 1.0 carat).
I will ask them to see the GIA report, but do you think I should worry in case I'm shown a Very Good cut ? I'm pretty confident that all their stones are hank picked and that they are extra picky when it comes to the quality of their stones but still...It bothers me a little that I won't be able to choose the stone myself. Has anyone ever heard of an disappointed buyer of a Cartier e-ring?
Thank you in advance for any advice you may give me, I know it may sound silly to worry about a Cartier engagement ring but I'm super picky with quite everything and don't want to have any 2nd thoughts