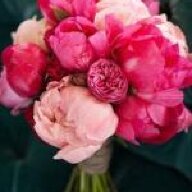 Joined

Jan 15, 2015
Messages

2
Hi all!
I'm searching for the perfect 6-prong e-ring setting for a 2ct Amora Gem with a pave shank. I LOVE the way a 6-prong ring looks from above, but as I'm doing more research, I'm realizing that I really don't like most of the baskets/settings I've seen thus far :'(
I don't like the Tiffany-style tulip basket as it comes off as too pointy (okay maybe I'm weird) and I also don't love
Victor Canera
's scalloped basket (that is, however, an improvement on the Tiffany tulip style) because it reminds me of a cobweb. So, I'm pretty picky + particular (clearly) LOL.
So I came across Steven Kirsch's Devotion setting and I think it looks SO unique and amazing. It doesn't have that cob-webby feel nor the long prongs of the tulip-style baskets. But... and this may be a big but... the culet of the gem would be fully exposed :/
How dangerous is this? Is there any risk that the gem could crack from below? Obviously investing in an expensive setting only to have it not be durable + potentially destroy the gem itself isn't good.
But I love it, out of all the ones I've seen so far. SK also has a similar one called the Embrace which does protect the culet more, but I'm not sure I love it. I kind of like the simplicity of the Devotion. And, to make matters more complicated, I kind of want a low-profile setting.
Please HELP! What do you think?!