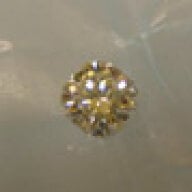 Joined

Aug 5, 2008
Messages

587
I have a pembroke welsh corgi- he''s been my dog ever since I was 10 years old (I''m 23 now).

I''m currently in NY for my piano auditions, and I got a text message from my brother this morning that my dog might be dying!

He can''t move, can''t get up, and is really thirsty ( drank 2 bowls of water). My dog usually loves food but now putting food in front of this face doesn''t even make him raise his head. He doesn''t even pick up or move his head when asked to come he doesn''t even move or pick up his head, he just rolled his eyes up for a second and looked straight ahead.

This is all told by my brother.

I''m absolutely frantic right now- I''m in NY and I can''t do anything- no one is home, my brother had to go to class and my dad had to go to work, and I''m so afraid my dog is dying and I have no idea what is wrong with him.

Does anyone by any chance know what is going on with him? Or what I should do? I''m totally distraught and panicking, I''ve had my dog for more than half my life, and I cannot imagine not having my dog.I don''t want my dog to suffer... what is wrong with him?