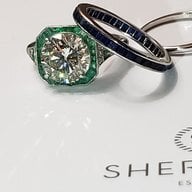 Joined

Mar 7, 2016
Messages

394
I am putting this here since I have no idea what this stone actually is. It was sold as a Topaz and it may well be but the price was so stupid low I suspect maybe not. It was too cheap to bother having it tested and my local jeweler really doesn't know CS. I am having a terrible time photographing it, in every light it is pink with a peachy glow from the sides but as you can see it looks...orangey with my cruddy phone camera.
Either way, I wanted a Pad-like colored stone after I bought one for my cousin, and this fits the bill color wise. It is 8mm and round cut. If there is a window I can't see it-I really need to up my game.
Who sets mystery stones? I don't want to spend a fortune and was looking at the silver options, but I think this stone needs a warmer gold tone, maybe rose. Ideally, something low profile to be worn on my middle finger. I LOVE the flower ring that
@elle_71125
got from Mrs_B but without the diamond petals perhaps.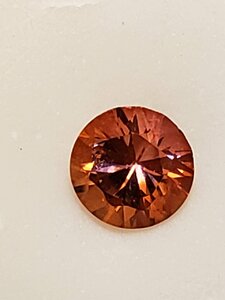 I also just saw there is an IG auction to support gemcuttermatt and they have a pink Congo Tourmaline, at least I know that is a real untreated stone. hmm. (at this point take away my paypal log in)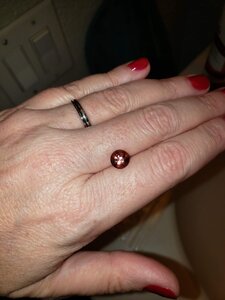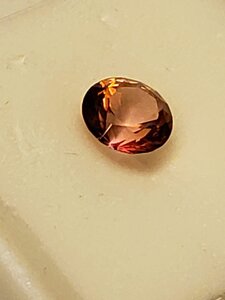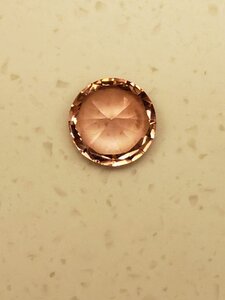 I swear it is pink!