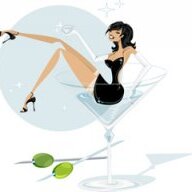 Joined

Dec 26, 2007
Messages

195
Hi ladies,
I have a thousand dollars to spend on a piece of jewelry as an engagement gift from my grandparents. I''m having a very hard time finding something that I love enough, so it''s time for input from my trusty PS-ers!

I''m totally open to any style, but here''s what I love: vintage looks, antique stones, sapphires, and OECs. Would love to find a RHR for this price (or slightly higher as I can always add on to it), but would also be open to earrings or a necklace. To give you further idea of my taste, my e-ring (which I have yet to post! Eek - sorry!) is a cushion brilliant in a halo setting from Kirk Kara and has a very vintage feel.
Any ideas? I know it''s not much money to spend but I''m confident we can find something great!