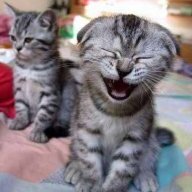 Joined

Apr 28, 2003
Messages

287
okay so after much debate and looking and guessing and...well you know the drill, i think i''ve settled on a stone. a local jeweler was kind enough to bring in, with no obligation to buy, a diamond for me to take a look at. he showed me, under a microscope whatever inclusions he could find...and there was hardly any...very clean even magnified. he also used a fantasy scope to show me the H&A. very nice again. he also allowed me to examine it in different types of lighting to show how "bling bling" it was (sorry, my words, not his). incidentally, from my suggestion, he recently purchased an
idealscope
. he''s hoping to get it in the next couple of days to examine my diamond. he wanted to get it so he can examine the diamonds he plans to sell as well as (jokingly said)"satisfy customers like" me.

is there anyway to see if his order could be expedited lickity-split? any help would be appreciated. his name is russell oshita from the diamond specialists, inc. here in honolulu, hawaii. thanks.
unfortunately the vendor he got this stone from didn''t have a sarin, but it does come with an AGSL cert which is where i''m getting my data from. so here goes:
cert dated 11 April 2003
round brilliant
1.018 cts.
6.53 - 6.57 x 3.98mm
AGS-000
I, VS2
Fluor negligible
"H&A" & AGSL cert # inscribed on girdle
table 55%
depth 60.8%
crown angle 34.3
crown depth 15.1%
pav angle 41
pav depth 43.2%
scored 1.5 on HCA (ex, vg, vg, vg)
price $4194
i''m kinda nervous about finally making a decision, so as much feedback as i can get would be greatly appreciated. like mara told me, i can lost in the sea of diamonds. i gotta just go with one and see what happens.

please let me know if there is any other information you guys might need to help me.
thank you thank you thank you in advance for your help!