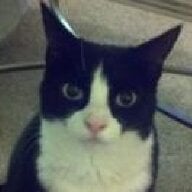 Joined

Aug 8, 2005
Messages

40,225
kb1gra|1444594202|3937263 said:

I can certainly confirm that not all other PS vendors offer free returns. I found the

GOG

policies, especially regarding upgrade, generous, so I guess if I were in the market for that level of service, I would have to weigh paying return shipping (what, $50-ish?) against an upgrade policy that doesn't require me to spend double to trade up.
It's their policy and their customer service excellence that makes them such a strong vendor.
GOG
's prices also reflect their customer service to some extent. But it's worth it. They are the Nordstrom of vendors.