Ordered these two Bedat & Co. watches from an online consignment and need some help deciding which looks better! I also have a 3rd option that I'm eyeing with a two-tone face and single row diamond bezel on the top and bottom.
Are these too much for everyday wear? I live in Brooklyn, in a hip and very affluent, but kinda crunchy neighborhood. I really like the double diamond bezel, but I'm also *mostly* a yellow/rose gold kind of girl, and wondering if I would be better off with the two-tone watch but with fewer diamonds.
Which of the two do you guys prefer?
Anyone want to chime in and tell me whether I should go for the two-tone Bedat instead?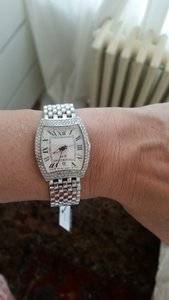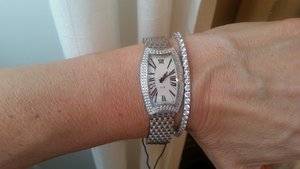 (Please ignore my peeling skin! I gave myself a TCA peel on my hands and forearms)
Any and all help appreciated!
-S