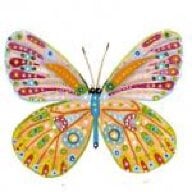 Joined

May 14, 2010
Messages

4,328
I thought I should just start a new thread so that you guys might be able to help me find "MY" spinel

I have a light pink round coming from Jeff White.
I want another one but in a knock your socks off color, vibrant neon pink with more red tones. Something more similar to Chrono's. I know it will be a journey but I have the time unless I die first.
I want something in the 3-5 ct range. Not a price limit set in stone but would certainly to like keep it reasonable just depending on what we find. So throw it out if you find it, no matter the price.
PLEASE help me