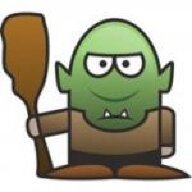 Joined

Jan 6, 2013
Messages

49
Hi all. I have been been offered this diamond at what I believe to be a good price. However all the clarity characteristics worry me. I'm told clarity is closer to a VS2. Anything to worry about? Feathers, needles, crystal, knot, cloud etc.
Comparable diamonds seem to be in the $11k range. I can get this for much cheaper. What would be a good price?
Quality of Hearts and Arrows?
Any input is greatly appreciated!! Thanks
Info of Diamond:
ROUND BRILLIANT
Measurements: 7.35 - 7.38 x 4.55 mm
Carat Weight: 1.51 carat
Color Grade: I
Clarity Grade: SI1
Cut Grade: Excellent
HCA: 1.6
PROPORTIONS
Depth: 62.0%
Table: 55%
Crown Angle: 34.5°
Crown Height: 15.5%
Pavilion Angle: 40.6°
Pavilion Depth: 43.0%
Star Length: 50%
Lower Half: 75%
Girdle: Medium, Slightly Thick Faceted (3.5%)
Culet: None
FINISH
Polish: Excellent
Symmetry: Excellent
Fluorescence: None
Bigger version of GIA Link -
http://oi66.tinypic.com/2z5uemr.jpg