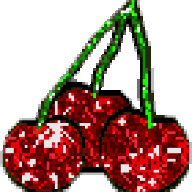 Joined

Jun 28, 2006
Messages

1,320
I am beside myself right now. I was cleaning my e-ring and had put it down on a towel just to sit while I scrubbed my wedding band and my husband walked into the room and
grabbed the towel!!!

Well there goes my ring onto the tile floor. I gassped...picked it up and there it is, a big old chip just staring me in the face!!
I do have a policy on my homeowners. I called them after I finally stopped crying. They said someone would contact me on monday about looking at it. He could not tell me anymore other than that. Except I had no deductible and that I would be able to find the replacement stone if that was necessary.
I was just wondering if anyone had any advice or knowledge. I am very upset!!!
The stone was bought in April 2004 from
WF
. It is a 1.3 H VS2 XX.
Any help or comfort would be greatly appriciated. My husband does not understand at all why I am so upset about a diamond!
I have attached pics.
Thanks so much. KT