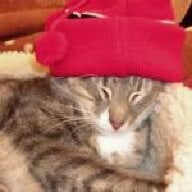 Joined

Aug 14, 2009
Messages

20,091
Hello all!
Thought I'd ask here before bothering a vendor.
I have pearls that have been half drilled and set as earrings or pendants (so - head pins & eye pins with glue). I'd like to have them unset, full-drilled, and strung.
Is this something that is generally doable?
What are notable exceptions or gotchas?
Is there anything specific I should ask about?
The pearls range in type and value. There are some (Sea of Cortez) that I most
definitely
would not want to damage.
FWIW I would be speaking with Hisano about this. Ideally I'd just send the SoCs back to the farm - but I'd really much rather not ship internationally, and I've had dreadful shipping experiences with MX in particular
I would appreciate any advice!
Last edited: