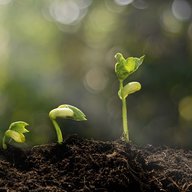 Joined

Apr 8, 2019
Messages

6
First of all I want to thank you guys for sharing your knowledge and advice on a noobie such as myself!
I have already find all the performance for the proposal up in my mind, the only thing that is missing is the very key of it.... the engagement ring xD
I have been already spending some time looking for the ideal stone/ring walking into many stores, but nothing I have seen so far have been able to suit my expectations.... maybe the market in the country is very limited or probably I'm not looking in the right places. So, I decided to jump at internet looking for it, and I found myself lost in the immense diversity of choice and my lack of knowledge isn't helping.
I'm looking for a withe gold or platinum solitaire with a total budget of around EUR 4k (setting + diamond).
The setting I think can be done at any jweler over here if necesary if I provide the rock as I didn't see any store working with +0,5ct stones, all engagement rings I have seen are under it.
I am looking for something in the 0.7-0.85 carat range with I think is perfect for a 12 size ring.
I am in Spain (Europe) so I think I will have to count whit some customs charges + taxes (IVA-VAT). (Around 2.5%+21% if I'm right, but not so sure).
For the stone I know my couple is having great expectations and much more knowledge than me on the matter of quality and all that stuff (jewelry related family), so I think it should go the line of for example this one
https://antwerpdiamonds.direct/en/diamondsearch/index/view/id/14432
. Whitch to be honest I dontk know if it's good or not (Excl. VAT: €2,190.51 Incl. VAT: €2,650.52)
I would so much appreciate if anyone could help me posting diamonds in my price range that represent a good balance amongst all the C's and please feel free to provide all the guidance you can.
Thank you in advance!!