Joined

Dec 28, 2015
Messages

8
Thanks to everyone who provided such sage advice in my first thread. It is very much appreciated and has proved invaluable as I've learned more about diamonds than I ever thought I would (or ever really wanted to!).
At several folks' suggestion, I visited
ID Jewelry
and Yekutiel showed my girlfriend and me some beautiful diamonds.
There are two that really stood out: one we thought sure was the one until we saw the second. The second is larger and is graded higher, but is quite a bit more expensive (~$1700 more). Whether the price/ct difference is justified I don't know, but I do know that my girlfriend absolutely fell in love with it (the danger of going ring shopping together, I guess! Although I think I would've been ruined for the first one by the discovery of the second even if I'd been by myself). It's just barely within the upper limit of budget, whereas the smaller of the two would've enabled me to come in quite a bit under budget. While it would always be great to save the money, it's not an absolute imperative. The most important thing is getting my fiancee-to-be a beautiful ring she'll love and cherish forever.
So, the thread title is a little misleading, because I'm leaning toward the 1.31ct diamond. Still, I would love to get everyone's honest assessment as to which is the better value and if there are any red flags that I should be aware of with either. Thanks!
Diamond One (GIA)
Shape/Cutting Style: Round Brilliant
Carat Weight: 1.20 carat
Color Grade: G
Clarity Grade: VS2
Cut Grade: Excellent
Polish: Excellent
Symmetry: Excellent
Fluorescence: None
Depth: 61.5%
Table: 56%
Crown Angle: 33.5
Crown Height: 14.5%
Pavilion Angle: 40.8
Pavilion Depth: 43%
Star Length: 50%
Lower Half: 80%
Girdle: Medium to Slightly Thick, Faceted, 3.5%
Culet: None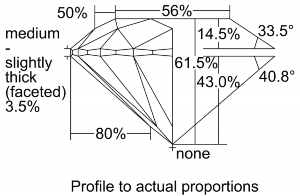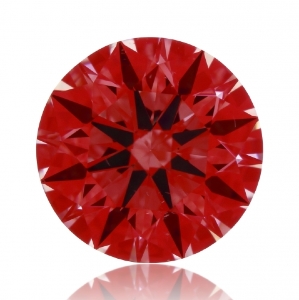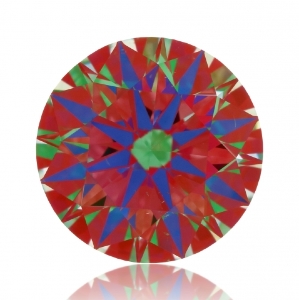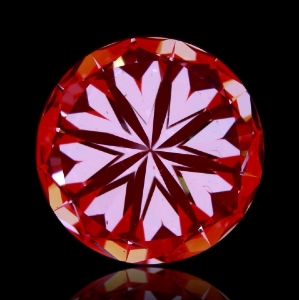 -----------------------
Diamond Two (GIA)
Shape/Cutting Style: Round Brilliant
Carat Weight: 1.31 carat
Color Grade: G
Clarity Grade: VS1
Cut Grade: Excellent
Polish: Excellent
Symmetry: Excellent
Fluorescence: None
Depth: 61.8%
Table: 56%
Crown Angle: 34.5
Crown Height: 15%
Pavilion Angle: 40.8
Pavilion Depth: 43%
Star Length: 50%
Lower Half: 80%
Girdle: Medium, Faceted, 3.5%
Culet: None