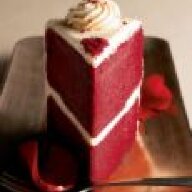 Joined

Nov 23, 2008
Messages

39
I am a long time lurker but today I cannot help but to post. I have been with a man for seven years,we both made many mistakes. We both matured and it is now a wonderful relationship. He understood he had a timeline to work with and today was the day. He was making it sound like he was ready ..that he woudn''t let me down. At the last minute he asked me to move in with him instead. He called it...moving forward towards engagement within several months. Said he loved me,didn''t want to lose me. Wants to have a family. Said that living together would give us the opportunity to work the details out. I called it a stall tactic and said it wasn''t enough. I told him I loved him and then ended it. He then panicked and said..."I need to reconsider" He was stunned by how firm I was. He asked if he could call me and I said no. He asked me to think about it(moving in) and I said no. Told him all there was to say is Goodbye. It was one of the hardest things I have ever done. But it''s done.

I swear it feels like I was on the Bachelor and I am the stunned "led on" bachelorette who gets in the car and drives away.

I know all I have left to do is be strong. My God, please tell me I did the right thing.