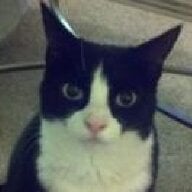 Joined

Aug 8, 2005
Messages

40,225
My other thread has got me thinking...

I agree with Kenny that for the persnickity PSers the energy should go into choosing the correct designer then trusting them....

But how do you KNOW that the quality you are looking at is heirloom quality?

Also... is STATING to the designer or jeweler that you are looking for heirloom quality a no-no? I''ve already gotten the hint that ''flawless'' is a no-no... and that ''perfect'' is also not a good idea.

How do you speak with a jeweler and make sure he or she does heirloom quality work... I mean, won''t they all just say that they do... even if they don''t?

I never doubted that MWM was heirloom quality.

I don''t know about Leon''s pave pieces (although I do believe the non-pave is)...

How do you know?