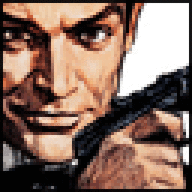 Joined

Nov 20, 2006
Messages

312
I've been lurking on these boards for a month or two now, but this is my first post. I'm trying to put an e-ring together for my honey by January or February. Like everyone else, these forums have given me a wealth of information and tools for making the best purchase I can when it comes time (both in terms of value and the overall quality of the stone I ultimately choose).
I came across an interesting Hearts view on an item being sold by one of the respected vendors discussed here a lot. Obviously, the hearts are not great themselves, but I'm really curious about the white spots I can only describe as "beans" (think kidney version) between each of the hearts, on the outer rim of the diamond. (Hopefully the picture is attached). What causes this phenomenon? I haven't seen anything even remotely close in what now probably amounts to hundreds, maybe even 1000+ stones I've virtually looked at over the past 2 or 3 months.
Just curious... Thanks!

*Edit: Oops - I was hoping to keep the vendor anonymous, but the picture itself shows its from
GOG
. FYI, I don't mean to suggest anything bad about the stone - it actually seems like a potentially good deal at more than 2 ct and just over $15k (see
http://www.goodoldgold.com/diamond/2415/
); I'm just really curious (academically) about the phenomenon itself, since I haven't seen it before, and figured one of the diamond gurus here could explain the "beans" easily.