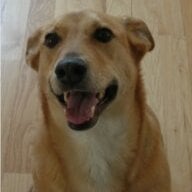 Joined

Mar 26, 2006
Messages

14,951
Happy Wednesday kids!

Curby, aka podcaster! It's so had to get a picture that you like! I have one from my 50th birthday that a friend took in Aspen when we were at dinner, and I use that for a bunch of my profiles (etsy, insta). Professionally, I did get a good one (as you know because you helped me pick it!) from the downtown photographer. Hopefully that will take me to the end of my career, LOL.

I'm between sessions right now (on lunch actually) and better head back to the conference center. I just wanted to hop in and let you know I'm still kickin'!